Mentors come to us when we most need them, and some of them are that one good thing in someone else's life. This became clear to me some months ago when I was struggling with lots questions about the direction that I was headed and my true purpose.
Sometimes we need a superhero, someone to have our back, to cheer us on, to get us out of the dark, and that was the moment when I met him.
Our first discussion was about one of the most complex, emotionally and intellectually-engaging art forms – opera,  the only music that made him see, feel and hear the world differently. He finds the wide range of emotions that opera offers fascinating because even if you're approaching it from many different angles, you always find it stimulating. Actually, the real feeling is "always the same, but always different." He loves art because it opens hearts and fuels imaginations. It represents a great way to communicate when you're out of words and brings a lot of creative people together.
The calls that we were having were exactly like attending an opera concert. Every time we discussed the same subjects over and over again we discovered something new. Over these past 7 months, our conversations filled with wisdom, humor, and positivity turned into a business masterclass about entrepreneurship and the meaning of life.
Besides being an opera and an art lover, he is the most powerful business advisor and entrepreneur to have ever been born under the sign of Leo. If you are lucky enough (like I was) to have his support in this journey, you basically can achieve anything and the sky's the limit.
I've learned so many great lessons from him, but the most important of them is that as leaders, we have to support each other and rise above our battles. Sharing good is one of his main purposes and he is successfully doing that with us and with other innovative entrepreneurs.  
It is my great honor and pleasure to introduce to you Tony Ihander, the business genius who started his first company when he was 16 years-old in Finland, who lived in 14 countries on three continents, and the mastermind behind industries like media, fashion, cosmetics, jewelry, and watches. As of March 2017, he is the Advisor and Business Coach of Wingravity. He teaches business leaders from all over the world, including myself, how to succeed in business and in life without trying:
Try not. Do. Or do not. There is no try!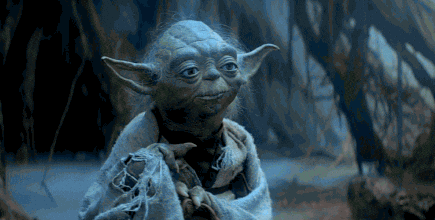 My Short Interview with Tony Ihander – Advisor and Business Coach @WinGravity
I had a lot of fun interviewing Tony. I've learned a lot from this conversation and I'm happy to share it with all of you.
---
Corina: What is your opinion of me, the first Romanian entrepreneur you have ever met?

Tony: You are a very open-minded young lady who thinks globally, Corina. It's the perfect combination for the next big success story.
---
C: You are known around the world as the Entrepreneur who comes from nowhere and knows nothing. What does that mean?
T: That's one of those opening phrases for me as a conference keynote speaker. Because of my English pronunciation, one of the seminar participants asked me after my speech: "So, you're from Norway?"
---
C: Your motto is "blessed are the lazy leaders, as they come up with ways to do things simpler, better, and more efficiently." Since there are lots of leaders out there, please share with them what it means to be lazy in business?
T: When you put your feet on the table, your next steps will go in the right direction. Laziness is really a big, secret superpower.
---
C: With that in mind, what's the number one priority for a successful entrepreneur?
T: The understanding of a cash flow. Many startups think that money only comes from venture capitalists.
---
C: Is being an entrepreneur the worst job ever?
T: I'm incapable to say that. I have been a CEO ten times and most of the time as an entrepreneur. I have never had a single working day in my life. I have survived by talking only.
---
C: What is your biggest achievement in business?
T: We made a successful IPO of our company to the Stock Exchange of Frankfurt in October of 2000. The project took 18 months, but the company expanded rapidly to 27 countries on three different continents.
---
C: If you could do it all over again, would you change anything?
T: My business career has been such a great adventure and I have enjoyed so many different experiences around the globe. This path has made me who I am today. I would not change that.
---
C:  What advice would you give to millennial entrepreneurs?
T: You will have enough time to change the world. Please do your homework, plans, and preparations for the execution. Stay on the path, because you know that better than anyone else.
---
C: Who were your role models and mentors?
T: I've cooperated with Sir Richard Branson and his team on my first business. Also, I have wondered how someone can make his own way like Steve Jobs. He didn't listen to any customer, but only to his clear inner voice.
---
C: Do you have any secret formulas for startup success? I promise to keep these secrets to myself and not share them with the millions of people who will be reading this cool interview!
T: I have learned two more secret formulas besides laziness. I learned probability when I was working on my first Master of Economics thesis. It is a great skill to know which card will come out from a deck. That is why I am never gambling. The second secret weapon for negotiations was the course on body language and eye movement. Those customs officers in the border patrol have the same knowledge.
---
C: You are the coolest and the best entrepreneur ever who comes from nowhere and knows nothing! I have no doubt that everyone will want to meet you. So, please tell the readers how they can reach you.
T: Please feel free to send me an invitation on LinkedIn. I am never too busy for expanding my professional network. That is why I am always on time.

Thank you for the great interview, Corina!
Conclusion
Mentors can be lifesavers. What impresses me the most about Tony is that from the very first day he was committed to me, to my cause and to my desperate call for help. He never bailed or gave up on me, and offered me his support unconditionally whenever I needed it in my quest to become a better version of myself.
The fact that I made it through and achieved so many goals is due to the hours of conversations and the time we spent together over these past months. It worked and continues to, until this very day.
Thank you so much, Tony! Listening to you sharing your advice and knowledge in response to my many questions made me powerful, grateful and excited to share the good with other entrepreneurs in need.
The presence of such amazing people as Tony in my life has shaped me into the successful business woman I am today. They are a constant reminder that you should never let challenges beat you down. Just rise above, get through, and succeed!
Lesson learned: Just the feeling of knowing that an answer is always waiting for you from the person you admire and respect gives you wings! Especially since every answer they offer you is a new step in the right direction towards success.